Get Relief from
your back pain now!
Get relief from unwanted back pain, spine conditions such as pinched and sciatic nerves today! We are here to help you get back to the life you love.
CALL NOW!
How It Works
1

Give us a call and speak to one of our operators

2

You choose one of a select list of spine specialists.

3

Then the doctors office will call you to complete your appointment.
We have a system to help you find relief to your pain fast. Call us now
Return To Activities
You Love
Experiencing pain can make take the enjoyment out of the activities you love. MySpineRelief is the #1 back and spine referral specialists near you. Call us today!
CALL NOW! Our Philosophy
My Spine Relief focuses on connecting you with top doctors who provide superior treatment for back and spine pain in the DFW and Greater Houston areas. We match you to spine and back pain specialists that treat your condition, not just your symptoms. These specialized spine and pain physicians are dedicated to helping patients overcome spine problems, providing comprehensive care and access to the latest and most effective treatments. Our goal is to get you back to living your best life. Stop unwanted spine and back pain today.
Minimally Invasive
Treatments
MySpineRelief not only connects you to top surgeons and doctors, but we also connect you to doctors who offer minimally invasive surgery that helps you get back to living quickly. Remove unwanted back pain from arthritis pain relief, sciatic pain, bulging discs and more.
CALL NOW!
Conditions
The doctors we work with offer same day, minimally invasive as well as invasive treatments for the
following conditions:
Arthritis
Basilar invagination
Spinal cord cancer
Degenerative disc disease
Chronic spine and back pain
Spinal deformities
Herniated disc
Kyphosis
Spinal fracture
Spinal stenosis
Neck pain
Spinal tumors
Spondylosis
Osteoporosis
Ankylosing spondylitis
Back pain
Spondylolisthesis
Scheuermann's kyphosis
Scoliosis
We have a system to help you find relief to your pain fast. Call us now
Doctors
Treating Patients
Not only are the doctors we refer you to the best in the San Antonio area, they are compassionate towards your desire to be pain free. We understand the importance of pain relief, and that is why our goal is your freedom from pain.
CALL NOW!
Our Doctors
My Spine Relief connects you with some of the best spine and pain specialists in DFW and Greater Houston. These physician specialists focus on providing you treatments tailored to your back and spine conditions effectively eliminating your acute and chronic back pain.
These doctors are experts in providing the best treatment and patient care available.

The specialists understand your pain and will treat you with professional courtesy.

The physician's staff will call you to complete your appointment.

These doctors are skilled in back and spine issues while providing the fastest, most effective treatment possible.

The physicians and their staff are dedicated to helping you live life to the fullest and treat you as a person…not just a number.

Your concerns will be taken seriously and the physicians will work with you on treatment plans specifically for you.
Helping you find a physician for relief to your pain is what we do. Call us now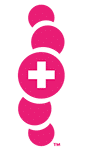 Our Locations
We have many convenient locations throughout DFW and Greater Houston The doctors we connect you with are specialists in spine pain issues and they will offer you treatment options for your back pain relief.
Dallas, Texas
---
325 N. St Paul Street, Suite 3100
Dallas, Texas 75201
(469) 489-0767
Ft. Worth, Texas
---
4500 Mercantile Plaza, Suite 300
Ft. Worth, Texas 76137
(817) 386-8169
Houston, Texas
---
363 N Sam Houston Pkwy E, Suite 1100
Houston, TX 77060
(713) 999-2655